~ for happiness not misery ~

Partners
Partnership & Associations with Infinity Wholesale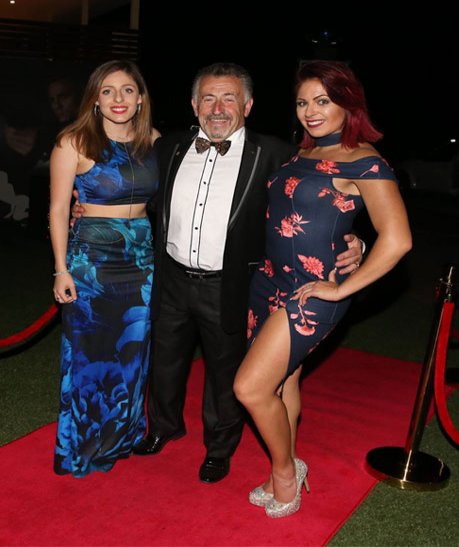 Sydney Borg joined hands in partnership
with Singi & Adam in 2017.
With his vast knowledge in hospitality it is a most welcoming collaboration for Infinity Wholesale. Sydeny Borg is a successful business entrepreneur with extensive experience across IT and Hospitality industries. His success has seen one of his companies PCS Australia under his directorship being named in the CRN Fast 50 IT companies for four years.
In 2016 Sydney took control of Hooters Restaurant chain in Australia, consists of four restaurants. He is also the proud owner of the hidden gem 'The Distillery' Woodfire Restaurant' in Manichinbury NSW Australia, converted and restored, old Penfolds Distillery dating back to 1890. 'The Distillery' has been voted in the top 50 restaurants in Sydney Australia by the Good Food Guide, and has been awarded the most outstanding restaurant for 2017 for the Western Sydney Mount Druitt/St Marys Business awards.
His extensive achievements do not stop there. Sydney is also the Lieutenant Grand Master and Australasian Grand Prior of The Order of St John of Jerusalem Knights of Malta, a Knight Grand Cross in the Order of Teutonic Knights of Lichtenberg, a member of the World Supreme Council of the Knights of Malta and on the Council for the EABC European Australian Business Council and the President of the Australian Maltese Chamber of Commerce. Holds a Bachelor of Business and is a Fellow of the Australian Institute of Company Directors. Furthermore, his other directorships include Mobile Entertainment Systems Pty Ltd, PCS New Zealand Ltd, PCS investments Pty Ltd.
Last but not least, Sydneys biggest accomplishment is his fatherhood to his two beautiful daughters Lauren and Chanel